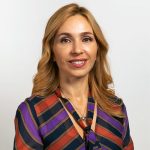 Dr Wehbe has been treating patients with ADHD for over 10 years.
Throughout her work across healthcare and the business environment, Dr
Wehbe has provided support to hundreds of people with ADHD, in particular those students and professionals who have not been recognised as suffering ADHD
symptoms, and remain under extreme pressure to operate at peak
performance levels.
Dr Wehbe is an active member of the Australian ADHD Professionals
Association (AADPA) and has gained national recognition for her expertise in
the treatment of Attention Deficit Hyperactivity Disorder (ADHD). She is highly
regarded by her colleagues and regularly invited to share her knowledge at
ADHD-focused events and seminars throughout Australia.
ADHD FACTS:
Only 11% of patients with ADHD receive treatment
ADHD is often masked by co-morbid disorders
Prevalence of depression in ADHD up to 53%
30% of patients with treatment-resistant depression suffer ADHD
Bipolar Affective Disorder is co-morbid with ADHD in up to 47% of cases
50% patients with ADHD suffer co-morbid anxiety disorder
Chronic insomnia could be an alarming symptom of undiagnosed ADHD
Adults with ADHD rarely seek help due to unawareness or stigma
Undiagnosed ADHD is a burden and a major cause of anxiety for many high functioning young people and adults
SERVICES offered:
Systematic assessment, diagnostic clarification
Support in study objectives, work and career performance, family and other group dynamics, travelling schedules, sick leave and other related matters
Comprehensive functional restructuring and high performance coaching
Employment support and career supervision
Medications when required – prescribing of stimulants is initiated and supervised
Supportive treatment provided in conjunction with your general practitioner
Managing ADHD and co-morbidities (anxiety, insomnia, addiction)
Wait time for the first appointment:   up to 2 weeks
Patients age: 16 – 65